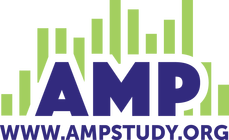 UNC
is currently looking for participants in their AMP Study.
WHAT IS THE AMP STUDY?AMP stands for
Antibody Mediated Prevention
. This is the idea of giving people antibodies to see if they will protect people from getting infected with HIV.
The AMP study is a new idea for HIV prevention that is related to what has been done in HIV vaccine research. In traditional HIV vaccine studies, people get a vaccine and researchers wait to see if their bodies will make antibodies against HIV in response. In this study, we will skip that step, and give people the antibodies directly. We will do this with an intravenous infusion, commonly known as an "IV" or "getting a drip". This is the first study testing whether antibodies can prevent HIV infections in people.
You can learn more about the AMP Study at
http://ampstudy.org/about
If you would like to join the AMP Study you can sign up at amp_up@med.unc.edu or you can call the following numbers (919) 966- 8353 or (919) 843-8421

LIVING WITH HIV HAS GOTTEN A LOT EASIER. WITH LONGER LIFESPANS, HOWEVER, WE FACE A NEW SET OF CHALLENGES.Anal cancer rates are rising among people living with HIV. The goal of the ANCHOR study is to find the best way to prevent anal cancer among HIV positive men and women. During a screening visit, you will be screened for pre-cancerous anal lesions. If lesions are found, you will be enrolled and randomized to either have the lesions treated or monitored every six months. Both groups will be followed for a minimum of five years. You will be compensated $100 for the screening visit.We need HIV+ volunteers of all genders who are 35+ to take part in a paid study to prevent anal cancer.

---