The mission of the Pitt County AIDS Service Organization is to prevent the transmission of HIV through educational outreach and testing to Pitt County and the surrounding counties of Eastern North Carolina and to provide assistance to those living with, and affected by HIV/AIDS in our community. In providing this outreach and these services we strive to treat all people with dignity, respect, and compassion. (Revised 1/23/2012)
---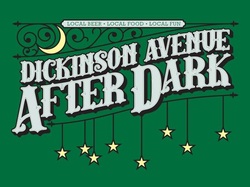 Dickinson Avenue After Dark (DAAD)
Thank you all! We were hoping some folks showed up!!! Wow!
Next time-
more space, more tables, more food, and more beer. A great night, and here is to even a better one next time! We are already meeting and planning...
Thank you to the performers, vendors, breweries, volunteers, and attendees!
---
---
We host our drag brunch the 2nd Sunday of each month- We hope to see you there!!

We are tweaking our ticket system that we started last year- New attendees will be required to purchase seats for a reservation... sorry, but we have had too many "no shows" in the past.



The link is on the right!



New guests will need to buy tickets to reserve a space- we will also take reservations for "regulars" (you know who you are) by emailing info@picaso.org.

If you are not sure- email us and we'll let you know

the best option.


---

Order Tickets- When you purchase the ticket you will have an opportunity to add your table or group name. Please have this ready so we can group you with your friends, or have one person buy all the tickets! (best option)